Friday, March 16th, 2012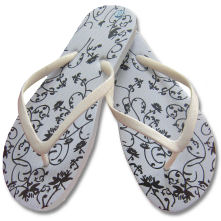 If high heels and a 4 hour function don't seem like your idea of fun for your feet, then Buy Thongs Online has a great solution, provide thongs for your guests to slip on their feet to provide some high heel relief!
It is a simple matter to have a range of rubber thong sizes on hand for the ladies to slip on their feet.
At the moment Rubber Thongs Online will talk a deal for your wedding thongs – just order 15 pair  or more of their great white glitter thongs to get a great price!
More details here (they have loads of other rubber thongs as well)